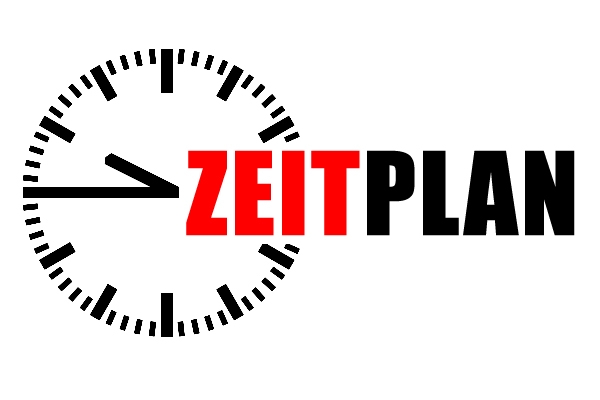 De spreekwoordelijkew Deutsche Gründlichkeit is wederom van toepassing! Het Zeitplan oftewel het wedstrijdschema ist bekannt! Bitte klicken Sie hier! Check ook info racedagen met de laatste updates!
Citaat van een vitale Westfield Gentleman:
"Het ziet er, als ik het me goed herinner, ook weer min of meer hetzelfde uit als vorig jaar. Betekent dat we vroeg onze bedden uitmoeten, maar de consequentie daarvan is dat er de vorige avonden minder geconsumeerd kan worden en dat is natuurlijk prima voor zowel het prestatievermogen van de gemiddeld toch niet meer zo piepjonge Westfield-Rennfahrer en het beperkt in deze tijden van crisis ook de aanslag op de portefeuilles enigszins. Kortom, onze Duitse vrienden hebben overduidelijk het beste met ons voor. En we kunnen op zaterdag ook weer op een uiterst Christelijk tijdstip thuis zijn….."
Conclusie: Geef die man een sigaar! Chapeau!
Hoe was het ook al weer of Anfänger? Check de filmpjes van 2012!
Ook dit jaar hebben we weer een arrangement voor hotel en diner weten te regelen en op donderdagavond wordt ons een BBQ aangeboden door evenementsponsor Westfield Holland. Dat belooft dus weer veel.
is there a natural cure for ulcerative colitisA few days after losing in the Super Bowl he added a tribal tattoo to chest. It surrounds an existing tattoo, following the contours of the marks on his skin and expresses qualities he sees
cheap oakleys
in himself and aspires to. His chest is now marked with the words All Odds and a tribal designs meant as a marker of humility, spiritual growth, and inner strength. Enduring the pain of these large tattoos, his job in a violent sport native to the US and his strong and public defiance of media criticism tie him to an idea of strong, virile, American masculinity. While rooted in South Pacific tattoo design meaning the use of tribal design with meaning chosen by the wearer, worn as a badge of masculinity and placed on the skin rather than conforming to it is uniquely American.We continued to take a balanced approach to tackle allocation by investing for the long term sustainable growth, while returning meaningful capital to our shareholders. During the first quarter, we repurchased 15 million shares for about $1.3 billion and increased our dividend by 34% from $0.86 per share to $1.15 per share. Fiscal year to date, we have repurchased 15.5 million shares for about $1.4 billion. Overall, we feel great about this quarter. As we look across our businesses there is a lot to be excited about in 2015 and beyond. But we are not taking anything for granted as we have recognized we had a lot of work ahead of us. We believe the strength of our brands coupled with the integrated nature of our company can create long term sustainable
wholesale nfl jerseys
value for our shareholders.First, no one can agree on where the Antikythera mechanism was made or who designed it. Popular belief was that it was made by the Greeks due to its instructions all being in Greek (about a million of our tax dollars were
cheap nba jerseys
probably spent arriving at that genius conclusion) but serious research published in serious places suggested the design came from Sicily.Modern life is making us lose height. This is the disturbing conclusion of health experts who have the
wholesale nfl jerseys
unenviable task of righting the damage we do to our backs in the course of our everyday lives. 'We spend far too much time slumped over computers, wearing high heels and idling around on sofas watching TV,' says Sue Wakefield, executive director of the British Chiropractic Association. As a direct result, most of us may well be standing up to 2in shorter than we need to be.24/7 Wall St. reviewed returns of the nine luxury collectible
cheap football jerseys
categories measured by Knight Frank for the period June 2004 to June 2013. Based on reports from auction houses, including Sotheby's and Christie's, we identified the most expensive collectible in each category sold at
Cheap Jerseys
auction. To create its
cheap China Jerseys
subindex for watches, fine art and jewelry, Knight Frank used individual indices published by Art Market Research. The KFLII incorporated prices in investment grade wines from the Live Ex Fine Wine 50 Index, which aggregates 50 wine components from the past 10 vintages of the five Bordeaux First Growths: Haut Brion, Lafite Rothschild, Latour, Margaux and Mouton Rothschild. The KFLII included data on classic car prices from the Historical Automobile Group International Index, which aggregates price information from its database of more than 100,000 classic car transactions. Knight Frank relied on the Stanley Gibbons GB250 Index and the Stanley Gibbons Rare Coin Index to track the prices of collectible stamps and rare coins.